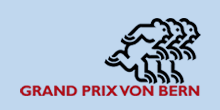 This was my first attendance to the GP of Bern. It was a warm Saturday afternoon and we got there with train. This run is marvelous! Lot of the passage goes throught the city with a lot of people cheering for you and there are a lot of bands making music around the line.
I had a quit good personal running time with an average of 5 minutes per kilometer. Of course, the winner needs only half the time. But for me it was good. This will be part of my sportive year from now on. I will be there next May.
I were able to track my running conditions with my new gps device. Luckily there is a new software for the Garmin Forerunner which allows to see different categories of the track in a map or a satellite plan. Nice software!