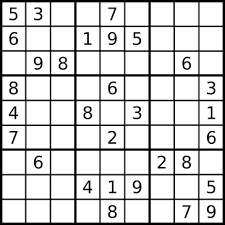 When my wife first introduced this famous game to me I immediatly was impressed and tried to find out the logic behind the game.
After a bulk of solved Sudokus I tried to develope a Jave routine which is able to do the work. My consideration was that the program should make the same decisions as a human. The solution was quite easy.
Try to solve a sudoku with help of this tool here.